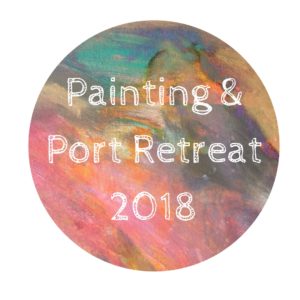 We are excited to be bringing you our self drive Painting & Port Retreat in collaboration with The Limes Orchard & Farmstay, Toodyay.
Head to the Hills for a unique experience to indulge your creative soul.
A perfect weekend spent with like-minded creatives, friends, family or simply take time out for yourself!
RETREAT ITINERARY
Your retreat starts at The Limes where you'll wander through the orchards, pick some fruit (in season), feed the animals, followed by a light evening meal with your hosts, Phil & Jenny, and enjoy the views over the Avon Valley. You will need to provide your own drinks, all linen and towels provided.
DAY 1
A walk and sketch tour of historic Toodyay with Nicola and Katherine followed by lunch at the prize winning Toodyay bakery.
After lunch we head to Coorinja winery – explore the old buildings and walk to the old railway bridge – plus sketching with Nicola and Katherine.
Wine/Port tasting – You can purchase wine/port to accompany your meal, then back to The Limes for dinner.
DAY 2
After breakfast head out to Nicola and Katherine's bush studio in Morangup (20mins) for a 4 hour workshop to create artwork from your drawings.
From here you may return to Perth or enjoy a complimentary third night at The Limes.
DATES
Midweek Dates | 17th June – 20th June 2018 |19th August – 22nd August 2018
Weekend Dates | 20th July – 23rd July 2018 | 10th August – 13th August 2018
PRICE
Midweek from $400pp
Weekend from $550pp
Price Includes | Accomodation, Continental Breakfast, 2 Evening Meals & Art Materials
Accommodation Options | Bedroom with Ensuite Bathroom or Bedroom with shared Bathroom with 1 other bedroom.
TO BOOK OR CHECK AVAILABILITY
Call or email Phil & Jenny at The Limes | 08 9584 0612 or 0400 502935 | farmstayz@optusnet.com.au
Call or email us at The Artists Nook | 0416 644896 | theartistsnookau@gmail.com 
Fill out the contact form below